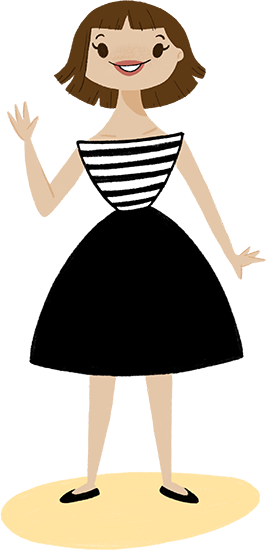 ¡Hola!
Me llamo Eva, y soy ilustradora y diseñadora gráfica. Aunque soy de Gijón, vivo en Barcelona, y he estudiado en las escuelas Elisava, Bau y Joso. He trabajado como diseñadora en varias empresas, y hace unos años decidí hacerme freelance para poder desarrollar mis propios proyectos. Actualmente trabajo como diseñadora editorial para la Egmont Publishing, colaborando en proyectos de empresas como Illumination o Disney. También me encanta experimentar con la parte más artística de mis ilustraciones, creando obra personal o para exposiciones temáticas.Estoy abierta a trabajar en proyectos de ilustración, especialmente en editorial infantil o animación, así que si te gusta mi trabajo puedes ponerte en contacto conmigo a través del mail
eva@ladyeve.es
y estaré encantada de atenderte.
Hello!
My name is Eva and I am an illustrator and graphic designer located in Barcelona. I have worked as graphic designer in different companies, and few years ago I decided to become a freelance, to work in my own projects. At this moment I collaborate with Egmont Publishing in editorial projects for companies as Illumination or Disney. I am also working on my own art, creating my personal projects and developing my own style.
I am interested in collaborate with new artistic projects for galleries or editorial design, so if you like my work, you can contact me in the mail eva@ladyeve.es and I will be pleased to talk with you.